The digital challenges posed by Industry 4.0, Internet of Things (IoT), autonomous driving and the Medical Cloud – what Germany has to do in the new millennium to maintain its position as one of the world's leading export nations.
After the Economic Miracle of the 1950s and 1960s, the subsequent rise in industrial production, increasing digitalisation in the 1980s and 1990s and the boom in mobile communications since the year 2000, the German economy is now faced with the transformation to an even more service-oriented, highly connected digital economy.
The increasing availability of high-speed data and Internet connections – as a result of Fibre To The Home (FTTH) and the forthcoming 5G mobile networks – constitutes the basis for new services and production methods.
Current and impending digital technologies are the key to the country's future economic success. It is only by deploying such technologies that Germany will be able to maintain its position as a major exporter in this increasingly globalised and connected world.
Overview of issues, technologies and driving factors
The term Industry 4.0 describes the scenario of a smart factory with new manufacturing technologies with which industrial production is closely interconnected by means of modern IT systems, and largely self-organised production is enabled thanks to direct communication between machines (M2M). The aim of such interconnection is to optimise not only individual steps in production but the entire value chain and to include all phases in the product lifecycle from development and manufacturing through to product usage and recycling.
The concept of the Internet of Things (IoT) is even more far-reaching and describes not only the production aspects necessary for Industry 4.0 but also the wholesale connection of everyday objects to the Internet to enable smart control, simple handling and increased user convenience. One simple, tangible example can already be seen today in smart home applications such as control systems for lighting, heating and blinds as well as the connection of household appliances to the Internet for enhanced quality of life.
Autonomous driving is a particularly interesting topic in a country like Germany, where cars play such an important role. The aim is to reach Autonomy Level 5, which requires no human intervention while driving. The required data is only partly generated by the vehicle's sensors. A large number of communication relationships between vehicles and to guidance and information systems will be necessary for the wide-scale and efficient deployment of autonomous vehicles. This cannot be realised without high-performance data networks. One side-effect of autonomous driving will be that passengers will be able to spend their time in the vehicle using various media, which will place further strain on mobile data networks.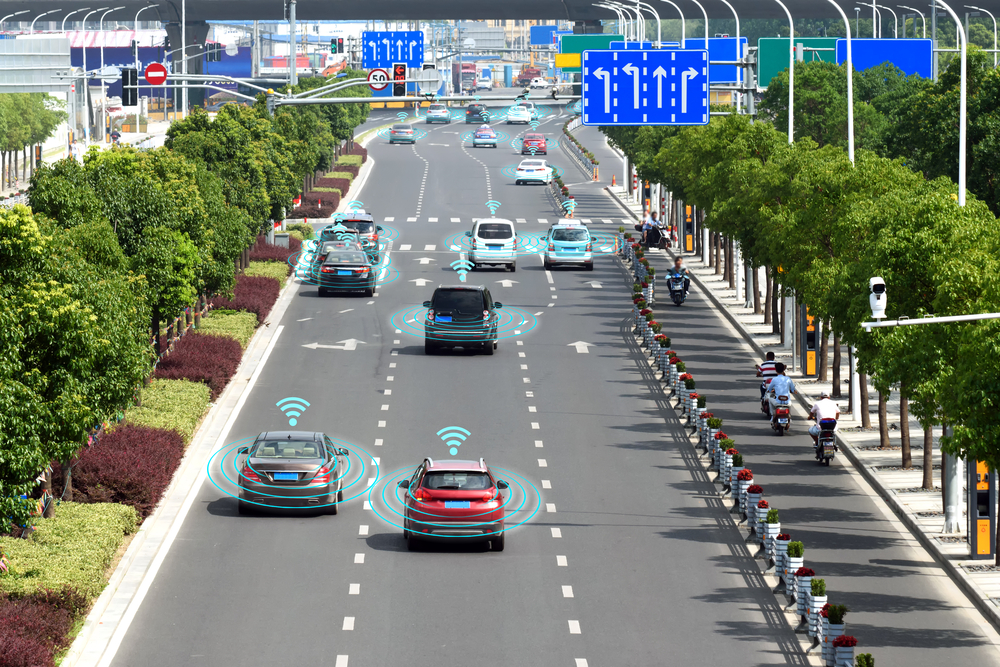 One important aspect, if not the most important aspect in private life is personal health. In the field of healthcare, digitalisation is still in its infancy. Goals such as the introduction of digital patient records for faster treatment have only been achieved in isolated cases. The next major step, a move to the Medical Cloud or Health Cloud, represents a major step towards improved quality and availability for both doctors and patients. One benefit here is that data can be stored securely and exchanged between clinics and doctors without delay to enable the best possible treatment. As more and more private homes connect up to the FTTH network, patients with appropriate systems will be able to consult doctors and pharmacists digitally by means of video-chat. In the care sector, the technology will enable better quality of interaction and treatment through the availability of specialists, while care workers will be able to handle more patients as they will not have to travel so much. And all this will be achieved at lower cost and higher efficiency than today.
At work, the future smart workplace, there will be a great increase in video interaction, and work will be made easier by automation and intelligent assistants such as smart robots, which will acquire the necessary know-how by means of machine learning based on neural networks and Cloud intelligence, thus continually improving their capability.
In the field of finance, the new digital currencies such as Bitcoin and Ethereum are already protected by sophisticated distributed cryptographic procedures requiring both computing power and the necessary data networks. Current finance, payment and currency systems are coming under scrutiny and may soon be replaced by blockchain-based processes.
In industry, extraordinary, futuristic production processes such as 4D printing are emerging as the next stage in evolution. This goes one step further than 3D printing and gives products the ability to transform themselves automatically when exposed to certain conditions. Development here is still in the initial stages. The computing capacity and data networks required for research and development in these fields require correspondingly powerful digital infrastructures.
The somewhat hackneyed phrase "Cloud services" will be transformed into a Cloud everywhere model, where additional information, computing power and data storage facilities from the Cloud will be used for support, expansion and enhancement for all conceivable data and operating models.
The topics described and the associated opportunities are many and varied, but they all have one thing in common: the need for high-performance data networks and digital infrastructures. The most important asset is scalable, future-proof networks that can cover the growing demand for bandwidth and offer sufficient reserves. The data highway of the future has to work without congestion and restrictions and, even at this stage, its design mustn't contemplate any speed limit.
Into the future with HCD Consulting
That is why HCD Consulting GmbH opts for products from Cisco Systems and Juniper Networks, two manufacturers who are strong in technology and innovation, and whose aim is not only top levels of availability and performance but also continuous development of existing technologies and research and development into innovative new concepts and solutions.
Tackle the challenges of the present and prepare your network infrastructure now for future requirements – place your confidence in a partner with many years of experience and in-depth know in the field of IT networks. We provide network solutions today for the tasks of tomorrow and help you to shape the future.
Questions? Just ask!
I am Alexander Fest from the HCD sales team. I will be happy to advise you or assist you with any questions. You can phone me on +49 89 215 36 92-0 or reach me using our contact form.
Contact us