We can only remain competitive on the international stage if we upgrade our broadband. In the information age, high-quality jobs with long-term security are heavily dependent on a reliable, high-performance local network infrastructure. This is where Fibre-To-The-Home (FTTH) has a key role to play: high-performance fibre-optic connections with record transfer rates are paving the way to the Internet of tomorrow. At the same time, there are few IT service providers engaged in planning and implementing these goals. One of them is HCD.
Planning, realisation and provisioning – from a single source
The upgrading of FTTH and the deployment of fibre-optic technology is particularly interesting for local authorities and municipal utilities. On the one hand, there is a demand for ever larger bandwidths at local level from private and commercial consumers, and on the other hand local authorities and utility companies are playing a key role in the upgrading of networks: due to their function and the work they do, they are best suited to establishing an additional network infrastructure based on fibre-optic technology in their service area.
An additional need for transmission bandwidth is already arising today as a result of newly emerging forms of intelligent connection of all types of endpoints – the Internet of Things (IoT). At the same time, bandwidth requirements for video transmission, for example, are growing due to the increasing proliferation and usage of Internet streaming services in the private sphere and due to the rapidly growing data pools (Big Data) used in commerce and industry.
Blanket coverage with fibre-optic systems is the only long-term answer to the growing demand. Municipal and regional network operators are increasingly recognising their duty to serve this new area as well as the opportunities it will open up. At local level, upgrading the network will not only lead to outstanding synergy effects: local providers also understand the needs of local users better than national and international stock market listed companies seeking short-term profits.
Establishing and operating an FTTH network in three steps:
The passive network is the basis for upgrading the FTTH network: the first step is to put the physical network infrastructure in place. This includes planning and creating a suitable pipe network, which also involves costly civil engineering. Then the cables are laid from the central distribution point to the individual, newly created building connection points, including cable documentation. The final steps are fibre-optic management and fibre documentation, which are vital points for subsequent usage of the individual connections. A well-thought-out concept and careful planning can minimise the very high costs of creating the physical network and avoid follow-up costs when the system enters operation.
This is followed by implementation of the transmission technology, in other words, creating the active network. Appropriate fibre-optic switches are required to create the access network – the access level in the distribution stations – so that all customer connections can be terminated. The MileGate series of devices from DZS, a German manufacturer, stand out in particular in this area: these devices feature high port densities and particularly low power consumption. An appropriate transmission network, known as an IP backbone network, is necessary for the redundant interconnection of the distribution stations and for connection to the outside world. The MX Router series from Juniper Networks is a high-performance, flexibly scalable and future-proof platform that is just right for this application. The interplay between the two network layers allows the creation of a reliable, high-performance and optimally coordinated network infrastructure.
The last step covers actual service provision for your customers. This includes Internet accesses for enterprises and subscribers, the provision of telephone connections, IPTV for households and much more. Besides determining the level of vertical integration, that is to say the ratio of internally provided to externally provided services, the selection of suitable software is a further critical aspect. Key characteristics of the software system are the management of connections, products and contracts with customers as well as the interfaces to automated network management on the one hand and to billing systems on the other. The aim is to achieve the highest possible level of automation to keep operating costs low. Here too, good conceptual design and planning are vital to optimise the cost situation when using the FTTH network.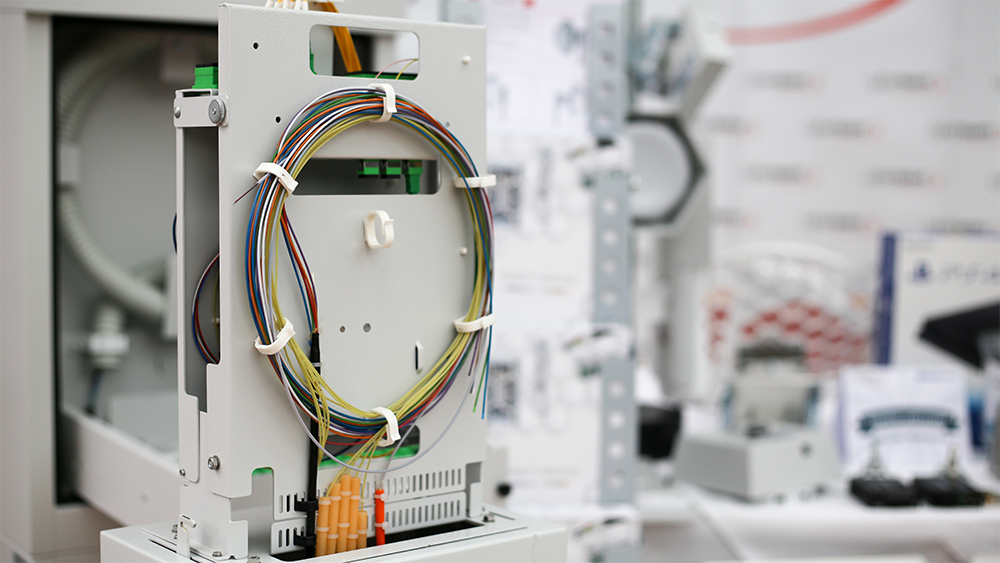 Taking these three core points into consideration, you can create your own sustainable FTTH network that will serve you very well for many years to come.
However, projects of such a scale involve a great deal of work for local authorities in particular. We offer all local authorities and municipal utilities comprehensive FTTH consulting to keep costs and workload as low as possible right from the very beginning. We work out bespoke solutions adapted to your particular needs.
Benefit from years of experience
Our experts are not merely consultants but have had years of practical experience and will support you with professional advice. All of our employees have already successfully implemented ambitious FTTH projects – from conceptual design through to commissioning. We will help you to avoid errors when creating your network that could later be the cause of enormous costs and/or require extensive measures to put them right. To make sure that the right choices are made in terms of hardware, we collaborate with important key partners such as Juniper Networks and DZS. In this way, we create the technical foundation for your success. The support we offer goes way beyond Germany: we are happy to operate in the entire German-speaking region and also offer FTTH consulting for our customers in Austria and Switzerland.
Professional consulting from HCD
Would you like to learn more about the advantages of FTTH technology for your company or for municipal utilities and local authorities? Contact us and we will be happy to advise you with no obligation on your part.
Should you decide to take advantage of our service, we will accompany you from installation of the passive network at your facility through to the provision of fast, future-proof FTTH connections for Internet, telephone and IPTV on your customers' premises. It is our task to inform you in full about everything and to deliver appropriate ideas and concepts for every phase of the project. We will place experts by your side who have a great deal of practical experience in the FTTH segment – and whose support will make your project a success.
Questions? Just ask!
I am Alexander Zagler from the HCD sales team. I will be happy to advise you or assist you with any questions. You can phone me on +49 89 215 36 92-0 or reach me using our contact form.
Contact us